Your Real Estate Agent for Life®

People leave the nest, get married, divorce, have babies, adopt, downsize, retire, and move across the county. There's a home for every stage of your life. As Your Real Estate Agent for Life®, I'm here to help you along the way.

I bought my first home because I couldn't find an apartment that would allow my dog. When I became pregnant it was clear that a one bedroom city loft wasn't going to cut it. So I sold my home and bought a two bedroom townhouse in the suburbs. Later, marriage beckoned and so did a large single family home. Then I had the opportunity to fulfill a dream and buy a farm. In twenty years I've personally bought and sold five homes.

My clients are first time home buyers as well as seasoned real estate owners. They are newly married couples or those splitting up. I've had clients looking for a good real estate investment on the advice of their accountant and those tired of paying rent. Some clients said goodbye to their final home. Others buy a home with more room for their expanding family. There are clients want to feel part of a community that home ownership gives and others want a sound long-term investment to tap into later in life. Life happens; there's a home to fit your need.

When you're ready to buy or sell a home anywhere in the Washington DC metro area, including Maryland and northern Virginia, please contact me. I can help you navigate the home buying and home selling process so that you can make informed decisions in a complicated transaction. Call/text 703-963-0142; Email robyn@robynporter.com.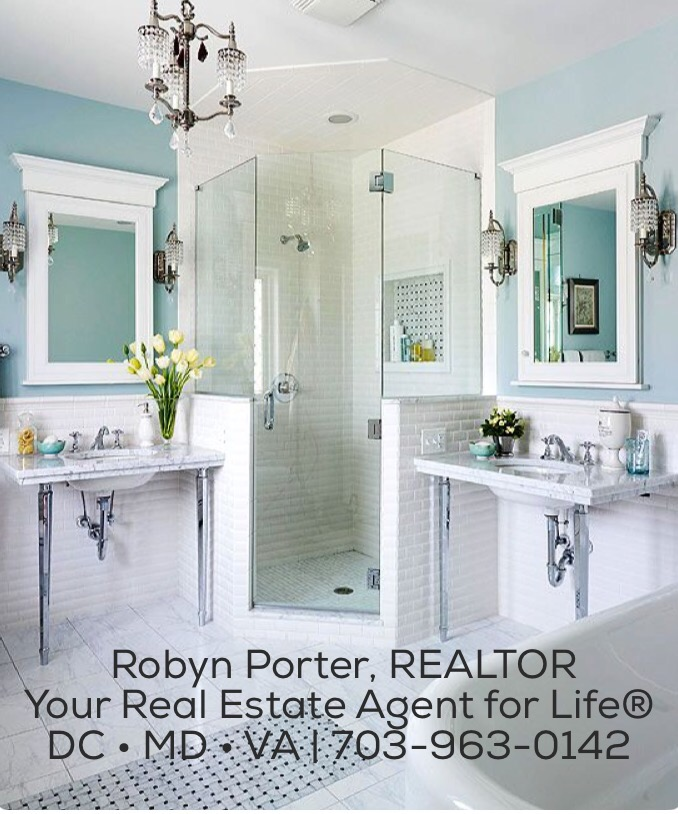 Robyn's Instagram